Update 1st Aprl 2019: Please note that I will not be taking on new students until September 2019. If you would like to be on the waiting list, please e-mail me.
I offer personalized jazz piano lessons, bass lessons and singing lessons from my studio in Perth, Australia. Come and have a listen to my recordings or check out my musical background to have an idea of what I teach. If you are then interested in lessons, please contact me on lessons@didi.com.au or (08) 6102 0525.
What I Offer
As a full-time musician who has performed live and toured Australia, Japan, China and Southeast Asia since the 90s, my teaching includes real-life practical performance skills learnt from the school of hard gigs. A graduate of the Sydney Conservatorium, I can also provide you with a pedagocically sound foundation in jazz/pop harmony and improvisational skills.
(Bonus: as a trained multi-instrumentalist, I can be your sparring partner as well as teacher, whether you study piano, bass or vocals.)
Pricing
My rates are $65/hour for ad hoc lessons, or $200 for a package of 4 x consecutive weekly 1-hour lessons.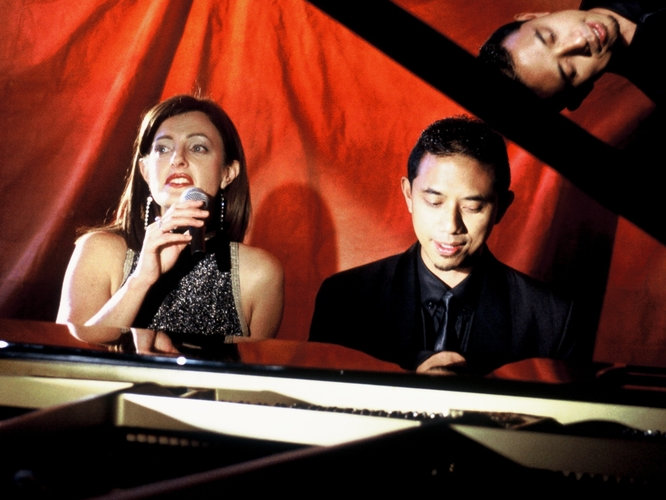 Natalie Oliver & Didi Mudigdo